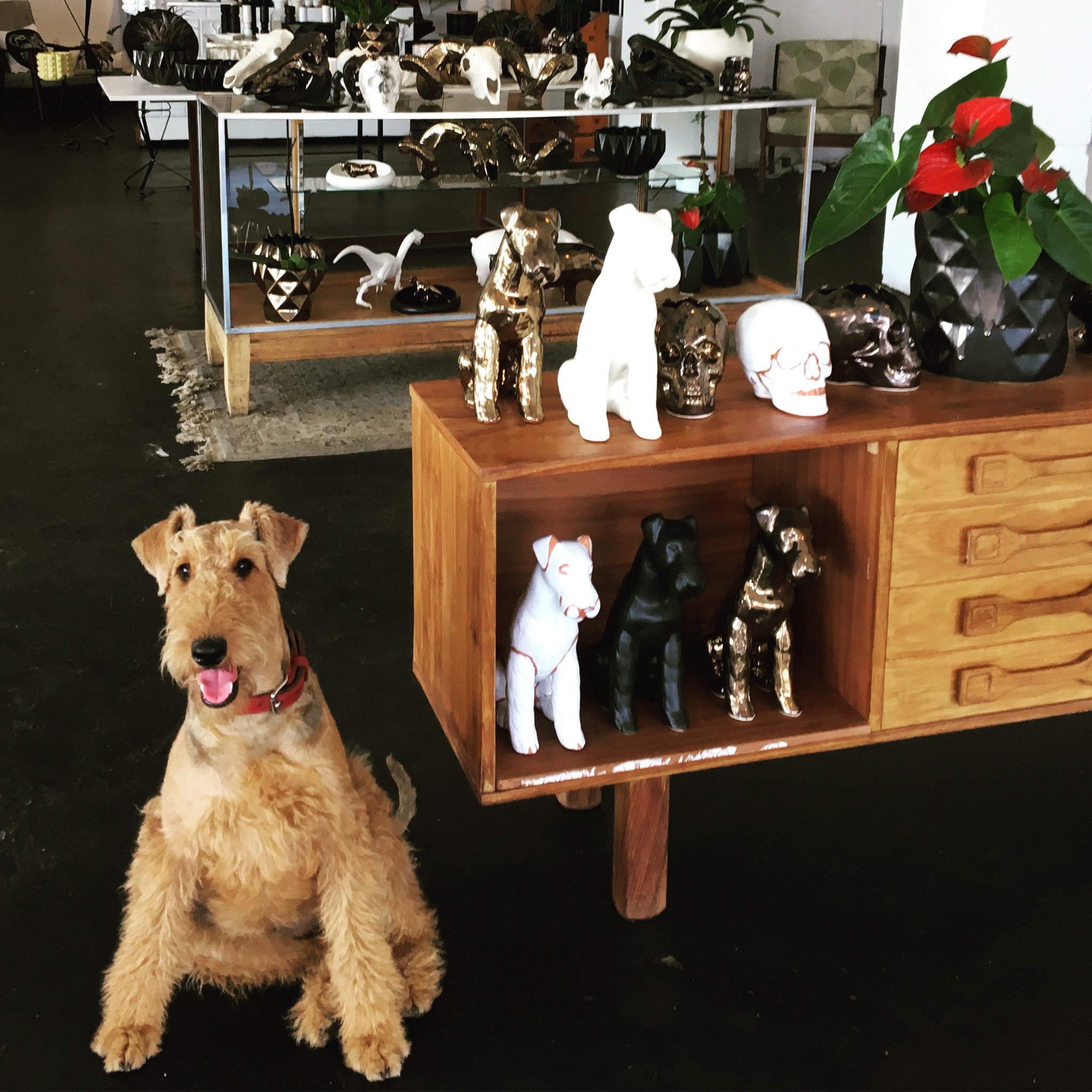 A Brave New World
Do you believe in fate or some may call it magic? That the roads you take and choose ultimately lead to the place you were meant for?
You know its fate when your own dog is the splitting image of Rialheim's iconic ceramic Pup.
Joining the Rialheim team feels like it was always written in the stars for me. And after learning the skills and lessons fate wanted me to learn I have finally arrived at my destination…at my magical destination. Where dreams come true and playing is part of work.
Rialheim was based off its founder Rial Visagie's need to give his creativity a voice. He bravely went on the journey of forming a company whose ethos is "to be like Pinocchio" to be wild, be naughty but above all to have a good heart. This ethos rang true to my heart, like Rial I could feel the need to give my creativity freedom, to feel passion in my everyday work environment, to believe in the company I worked for, to join a family.
So in this crazy year of 2016 I did just that, I left my corporate buying/design career of 12 years to find some magic. To be honest it was the scariest thing I have ever done, to leave something behind which was so familiar to me, to take a leap and trust fate. But as Nelson Mandela said, "may your choices reflect your hopes, not your fears", and my hopes of finding magic, of joining a family and of believing in myself and this incredible brand called Rialheim, have come true.
Nicola is a born and bred Joburg girl. She studied Fashion Design at LISOF, winning best design student and an internship for an international retailer in Los Angeles, USA.
With more than 12 years experience in the Fashion and Décor industry ranging from Trend Forecasting, Buying, Product Development, Media and Brand Management she now proudly joins Rialheim as Brand Director.