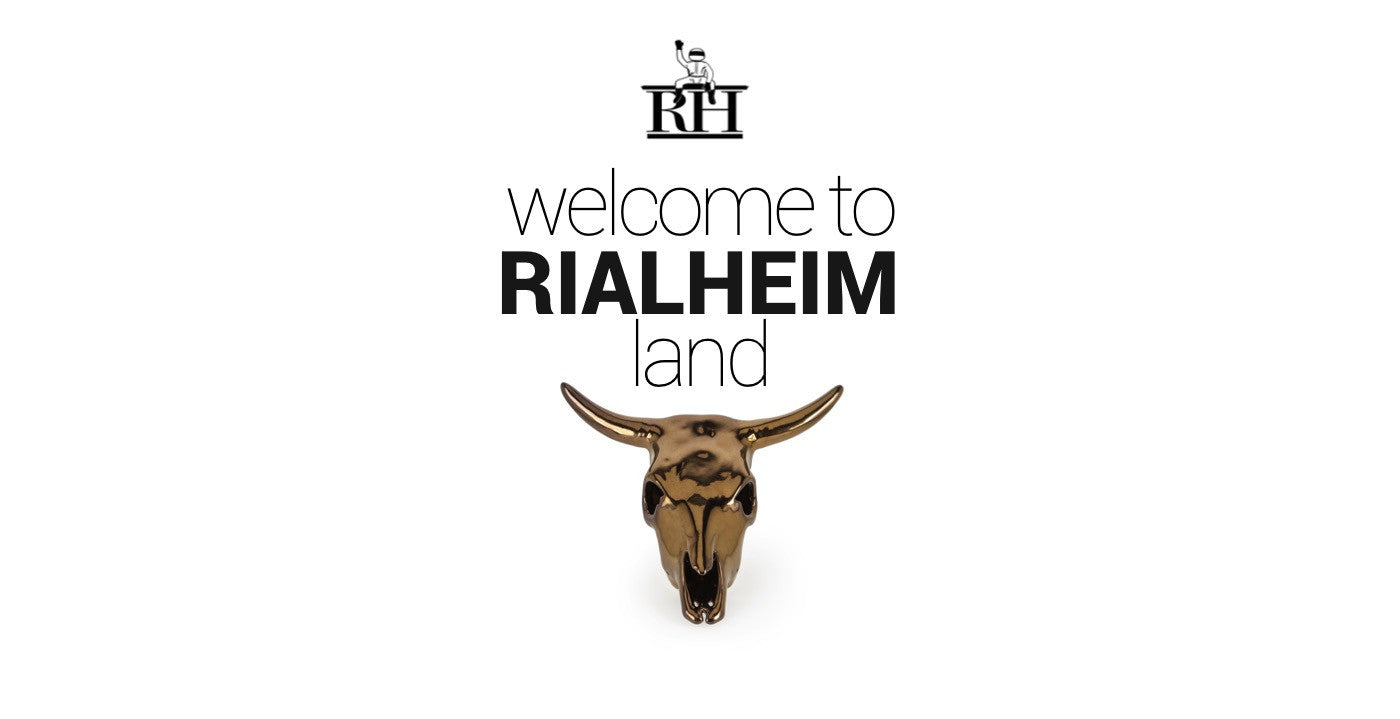 Ceramic Factory is becoming RIALHEIM
This is a story about finding Rialheim-land…where dinosaurs come to life when we're fast asleep, and where our dreams become reality when we're awake.
Destiny may argue that this magical place was discovered for Ceramic Factory by their forefathers, whilst fate may insist Ceramic Factory rediscovered this 200-year-old enchanting farm all by themselves. Whichever, this wondrous place with its untold stories is a charming farm called Clairvaux, that's much closer than you think, in the Cape's winelands.
Clairvaux has seen generations of dreamers inspire others through their deeds and ingenuity. Just like his ancestors, and Peter Pan's J.M. Barrie, Rial Visagie, as founder and creative director at Ceramic Factory, believes flying is perhaps not so farfetched.
It's this fantastical thinking that lead to Rial and the Ceramic Factory team calling Clairvaux home. The family farm opened its heart and inspired the people of Ceramic Factory, and their new generation of dreamers, to reincarnate the homestead, barns and outbuildings after a 27-year absence.
In return, the team were eager to honour the people who'd provided them with the opportunity to make Clairvaux their home… and what better way than a name that celebrates this.
Come June 2016 Ceramic Factory will celebrate this heritage with their new name… RIALHEIM.
So where does this name come from? The farms wine cellar, founded in 1930, launched a semisweet white wine called Rialheim in 1980 in honor of its founder, Rial Kloppers. Rialheim means 'Rial's home' and came about from his insistence that the farm's homestead always appeared on the wine's labelling to pay homage to his own parents, for whom the home was built.
Rial Visagie as the grandson of Clairvaux's Rial Kloppers, has almost 90 years later, decided to continue this family tradition by renaming Ceramic Factory Rialheim.
"Every new tree planted and every new brick laid is a dedication to all the men and women who've lived and worked here at Clairvaux… they're all credited with creating the foundations for our new vision and continue to inspire us every day." says Rial Visagie.
Rialheim will continue to create ceramics from African clay inspired by their surroundings and heritage as well as local and global trends.
Fans can expect the same inspiring designs familiar to their ceramic collections, being transferred onto textiles and other mediums, as well as a lighting collection that includes wall, table and hanging pendant lights.
Rialheim is proud to add that their products will continue to be available at @home stores, but now under the new Rialheim name.
For the ultimate Rialheim experience, fans – and those less familiar with the brand – are encouraged to visit the flagship stores in Linden, Johannesburg and 117 Long Street, Cape Town. Both locations, together with the farms concept store, will be undergoing a 'Rialheim' facelift that will include new branding from 1 July 2016.
More exciting news is Rialheim's going online! The online store at www.rialheim.co.za will launch this June, where shoppers can browse and shop from the comfort of their armchairs.
Furthermore, Rialheim is delighted about its first container winging its way to Europe, where it will be presented within standalone popup stores in cities such as Berlin and Amsterdam, as a proudly South African brand.
For the farm Clairvaux, Rialheim aims to create a home for different creative studios where a sharing of expertise and the vitality of collaboration gives rise to a new generation of locally imagined and produced wares. The hope is this will further encourage lovers of local artisanal craft to visit the magical realm of Rialheim-land!
So you see Rialheim's dream of flight is becoming real! 
www.rialheim.co.za