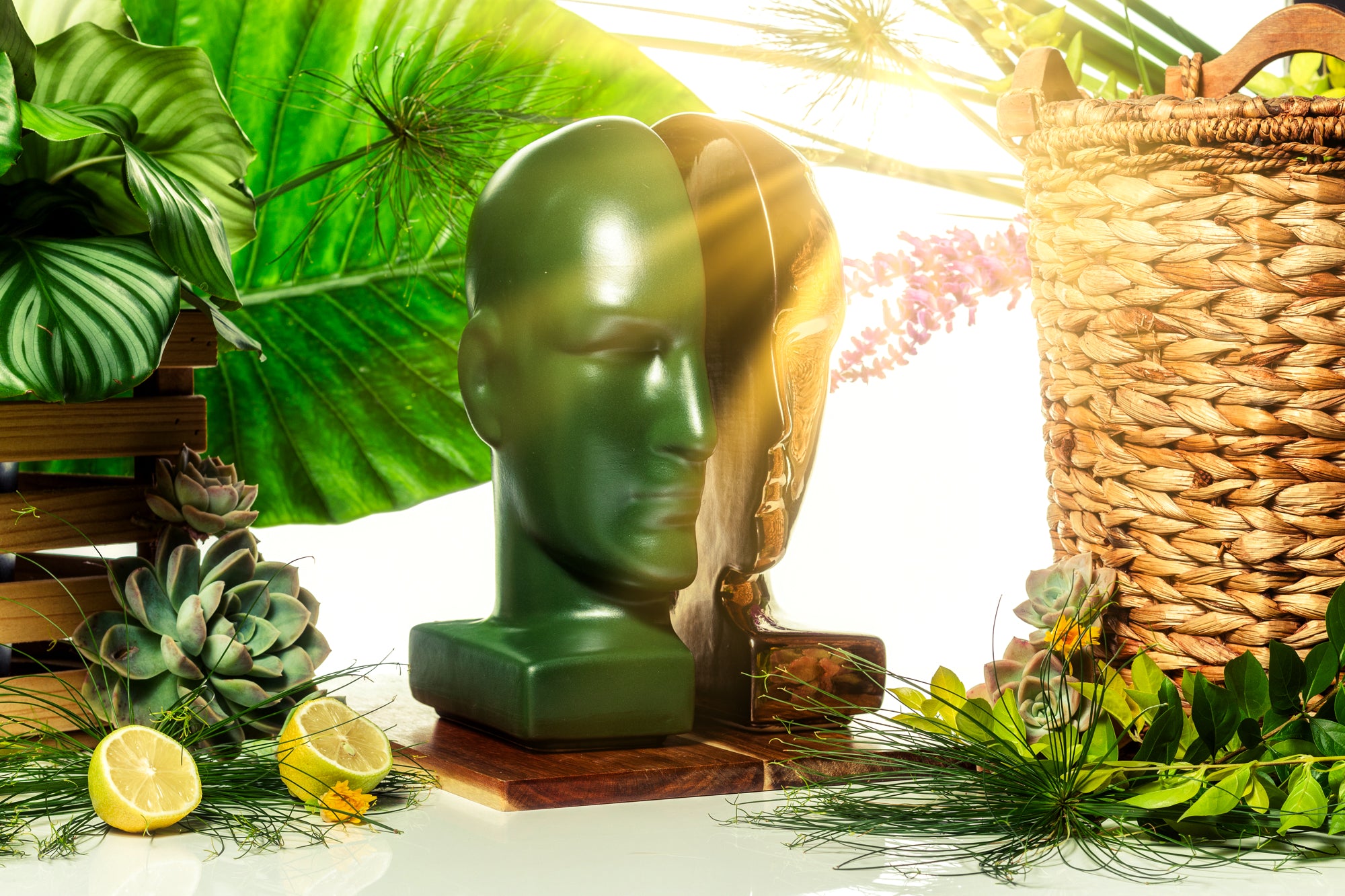 Introducing Forest Green by Rialheim
Our latest collection is inspired by nature and the natural glow of forest green. Green is the combination of the optimism of yellow, mixed with the emotional tranquility of blue. Forest green is our new chosen hue, for some of our most loved products older and new.
Rial Visagie, the founder and Creative Director of Rialheim is absolutely enamoured by this shade of green and goes on to say, "Nature should be celebrated in everything we do, we have chosen this shade of green as it represents our connection and responsibility to live in unison with the natural world. Too often we get consumed in the concrete that surrounds our lives and I feel that there are times in my day that my soul needs to escape into greenery. Just having this colour present in my surroundings elevates my mood and I can go on with my day."  
Nature, is definitely one of the first things that come to mind when we see something green; this is the colour of balance and harmony. Being exposed to green, like sitting in a park, creates an equilibrium between our thoughts and emotions, it clears away bad feelings, reduces fatigue and restores our depleted energy. Green means renewal, a new start and growth, so what a better way to introduce our new collection than with the colour green. 
We have combined the the much loved forest green colour with bronze on some of our favourite pieces. Our Ubuntu Mug looks amazing in forest green with the bronze detail on the handle and to us, represents our union with nature.
Our African Mug is inspired by our beautiful continent and we felt it appropriate to have this design in forest green too. We are of Africa and this mug celebrates the Mother Continent in every way!
We think our Medium Cow Skull looks stunning in forest green with a hint of bronze in the detail.
Our Large Cow Skull has a splattered effect which hints at the notion that we need to consume ourselves in nature more often.
The AI Bookends will look great on any shelf and to us represents the interconnectedness of humankind and the natural world that surrounds us. We are nature, nature is within us and so we must celebrate the gift given to us by mother nature.
Our Moody Landscapes collection of vases explores natural shapes and textures and when finished in Forest Green, brings the comforts of nature into your home.
Shop our latest collection, it is available online, in Rialheim stores and in select @home stores from May 2022. Allow us to inspire your décor with nature, our collection is as always, brave by design.