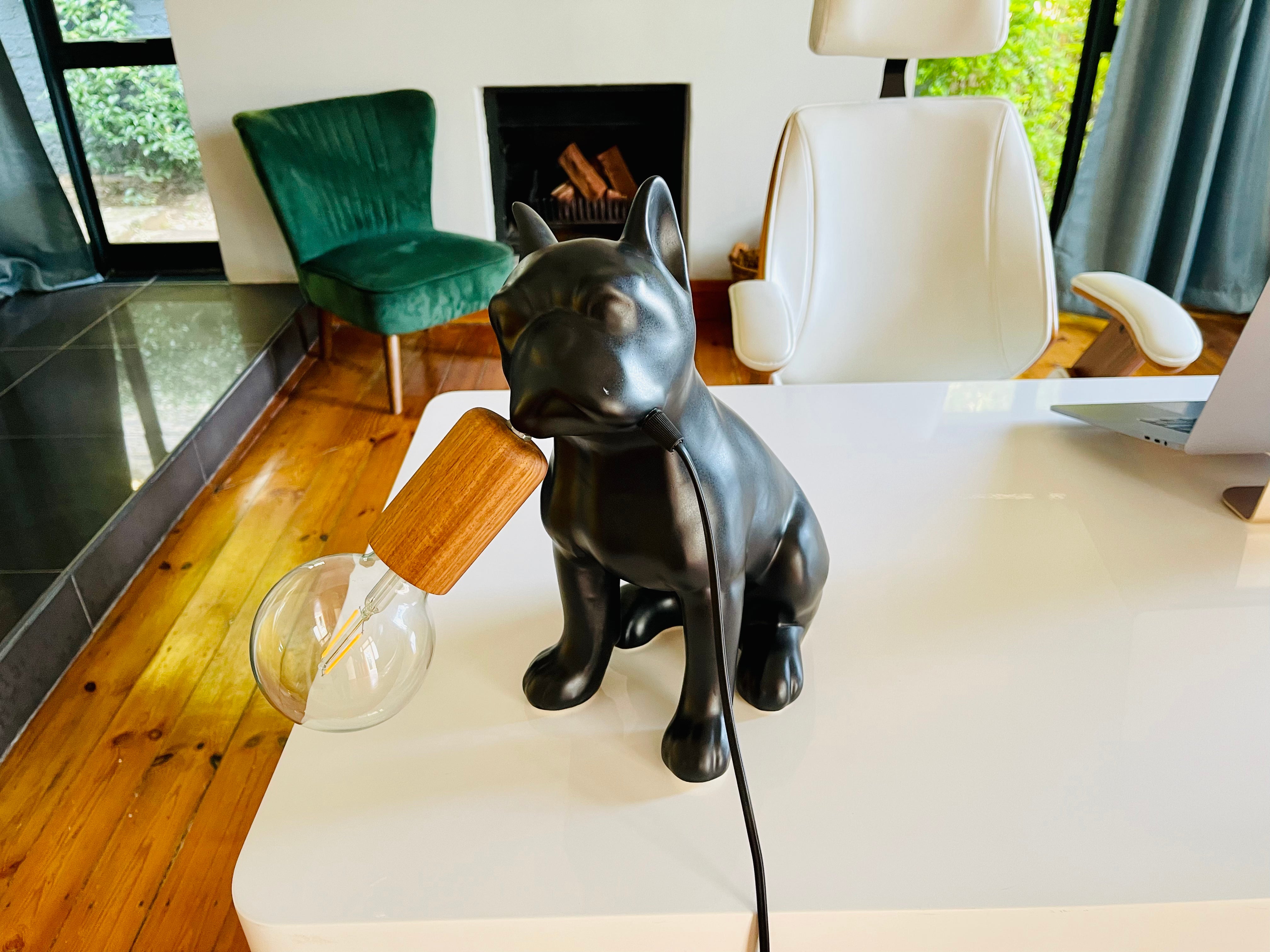 Radiate with Rialheim Table Lamps
We are proud to introduce our table lamp collection, each one is encompassed within the symbology of light with an air of the quirky and delight. Light is one of the most universal and fundamental symbols. It is the spiritual and the divine, it is illumination and intelligence. Light is the source of goodness and the ultimate reality. It is the sun and the moon, it is cosmic energy, creative force and optimism.
Light serves as a symbol of life and happiness as with our R2D2 table lamp we hint at childhood memories of fantasy and excitement.

Many of us believe our fur babies to be the light in our lives, they are a part of what it means to love. Our Airedale Table Lamp is a reminder that even through our darkest days our hearts for them will always shine true.

In many respects our Android Table Lamp is an ode to technology and how it has shone light in so many aspects of what we know life to be today. It is also a symbol of our bizarre and way-out interpretation of the potential secrets the galaxies may hold.
To live is to breathe, just as without light life would not be possible. Light is vitality, allowing the your skin to absorb the sun, being embraced by its warmth and knowing that darkness is far away.

To be truly free means to respect and enhance the freedoms of others. In light there is freedom from darkness and despair. Our Freedom Table Lamp is inspired by the notion that in light we find strength, hope and promise. With the faintest glimpse of light the darkest of times can be illuminated.
This piece speaks of the origin of mankind. It is a reminder that we are of skin and bone made from this continent in the image of a sort of divinity. It illuminates the fact that we are mortal beings, on a path toward the unknown and at times we only have ourselves to shine a light on our path.

We are so enamoured by the concept of our pets as being at times a guide during the uncertainties of life. This piece is sure to be a talking point in any space and may the conversation be led in love and light.

Thus is one of our most cherished creations. It elucidates our whimsically creative side. It asks of you to be more inquisitive, wonder more about life's wondrous moments and embrace that childlike sense of self that at times can be lost in the mundane of the every day happenings.

Illuminate you space with one of our brilliant creations for luminescence is fundamental to life. Light is symbolic of wisdom, divinity, hope, good, and truth and these powerful meanings show how central light is to our everyday life. Fill your home with the radiance of warmth and good favour.