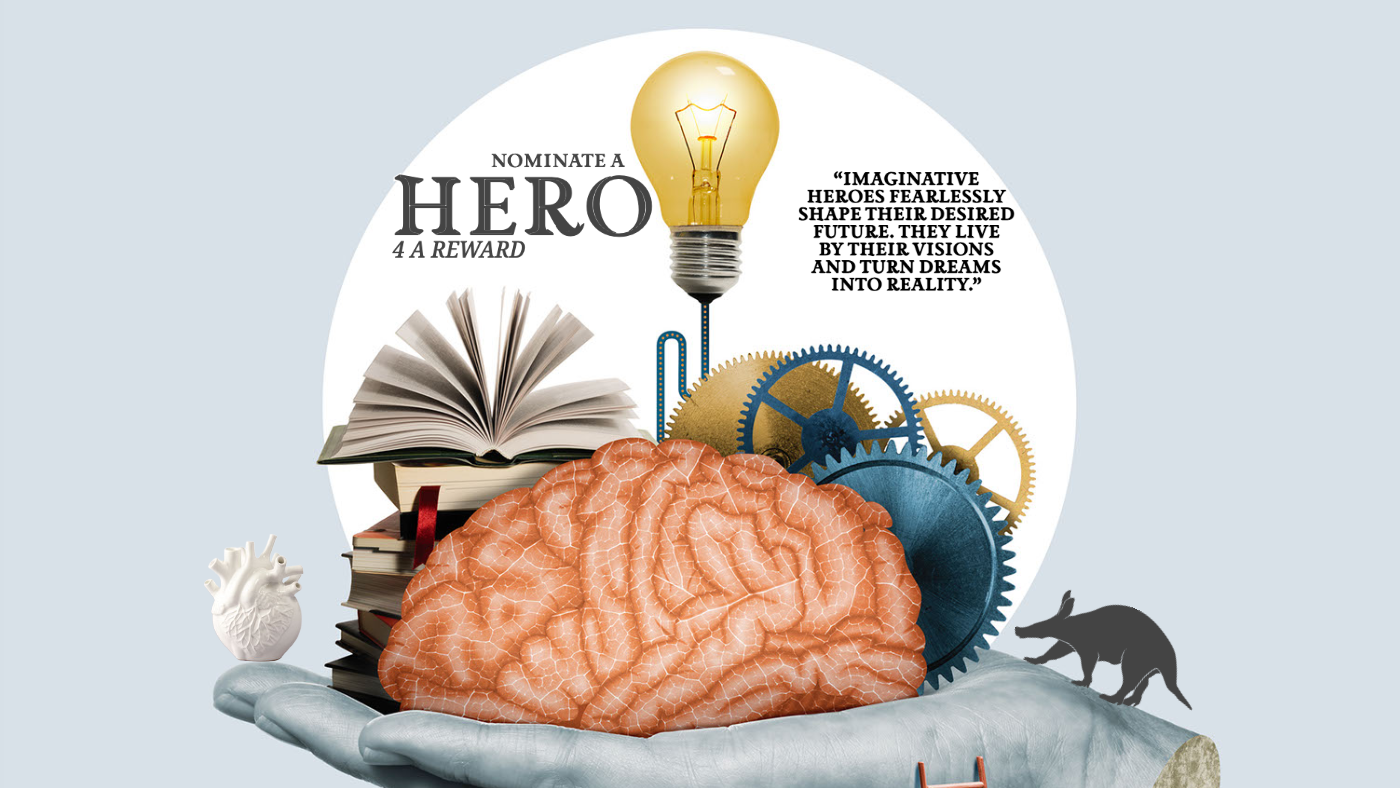 NOMINATE A HERO 🇿🇦 LETS REWARD THEM 🇿🇦
Until end of August 2023, Rialheim & MAD Leadership Foundation is on a mission to honour and reward the Imaginative Heroes among us. These individuals fearlessly embrace the power of their imagination to shape the future they desire. They are the ones who live their lives based on the visions they see within their minds and tirelessly work to manifest those dreams into reality. With unwavering belief in the potential of their imagination, they become the architects of their own destiny.
  Join the Journey: This July & August, let us come together to honour and celebrate the Imaginative Heroes who fearlessly embrace the power of their imagination. Nominate now for a chance to win 1 of 5 Pumping Love Heart Vases, symbolising the power of following your heart. Complete the above form and tell us why you believe they are an Imaginative Hero. 
Visionary: An imaginative heart possesses a visionary mindset, constantly envisioning new possibilities and exploring uncharted territories.

Courageous: Imagination requires courage to push boundaries, take risks, and step outside of one's comfort zone. An imaginative heart is fearless in pursuing unconventional ideas.

Creative: Imagination thrives on creativity. An imaginative heart is able to think outside the box, innovate, and find unique solutions to challenges.

Empathetic: Imagination allows us to see the world from different perspectives. An imaginative heart understands and connects with others, empathizing with their experiences and emotions.

Persistent: Bringing imagination to life requires perseverance. An imaginative heart is determined, resilient, and committed to turning dreams into reality, even in the face of obstacles. 
Let's celebrate a 🇿🇦 country 🇿🇦 filled with Imaginative Heroes. They are the dreamers, the creators, the entrepreneurs, the friends, the family. They are the ones who dare to imagine a better world and work tirelessly to bring their visions to life. They inspire us all to dream big and make a difference. Join us in honouring these extraordinary individuals who shape the future with their imagination.
The Make A Difference (MAD) Leadership Foundation is dedicated to empowering academically talented scholars through education and mentorship. Their mission is to inspire a better future for South Africa by providing comprehensive scholarship programs that focus on individual support and development. With a strong emphasis on leadership, MAD Leadership Foundation aims to nurture the potential of scholars and equip them with the skills needed to make a positive impact in their communities and beyond. Through their initiatives, they are shaping the leaders of tomorrow and driving positive change in South Africa.
Email them at info@madleadership.org.