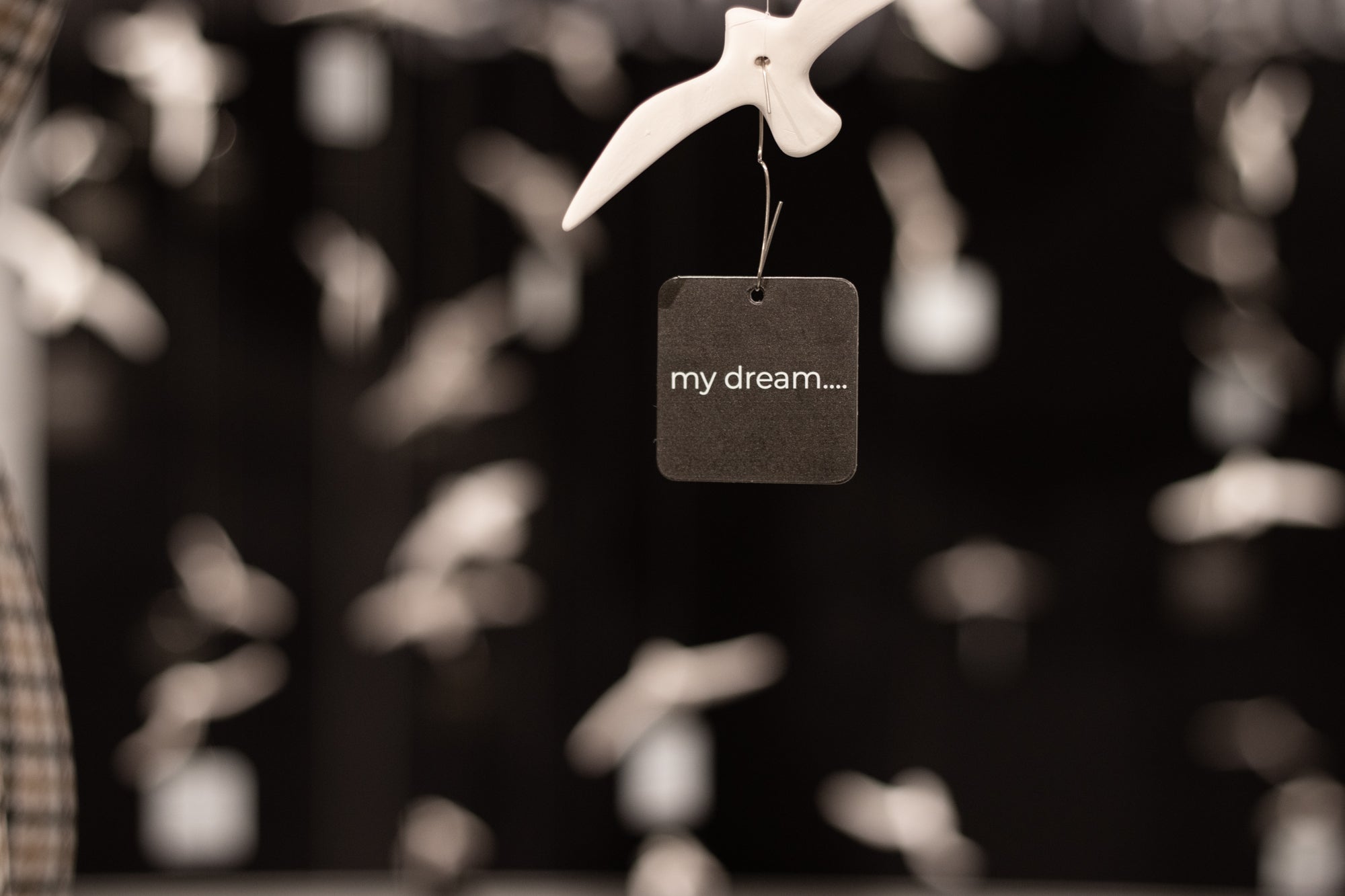 Our Dreams Unite Us - An Exhibition by Rialheim

Our dreams unite us in ways we can not fathom. This idea was the core concept behind our exhibition at our new store. At the beginning of August 2021, we opened a brand new concept store in the SOKO District, located inside the Rosebank Mall. This was exciting as we were fortunate enough, having pushed through the worst of the pandemic, to receive the opportunity to collaborate with the team at SOKO District. The aim of SOKO District is to provide a platform for local brands to showcase their work with a sense of community and collaboration. Rialheim has always believed in supporting the 'buy local' movement so we jumped at the prospect to collaborate with other local brands in one space.
Within the SOKO District there is an area named The Town Hall, which serves as an events and product activation space. Rialheim has used this space for a collaborative exhibition area. The installation is entitled - We Believe Our Dreams Unite Us. We hung hundreds of our iconic ceramic birds from the ceiling, accompanied by an artist statement, which explores the concept of the importance to dream. This is an interactive exhibit which encourages everyone who walks through the store, to write their dreams down and hang it from one of the birds. 
Rial Visage founder of Rialheim comments, "This exhibition was an entirely different experience, an instantly gratifying one. My favourite thing to do now, is to go to SOKO and read everyones dreams, it has really touched me. People have dreams about becoming a super model, or the end of COVID, grandparents wishing their grandchildren could come from abroad to visit. It's very emotional and I feel every person's dreams are valid, I am honoured to have been able to afford people a moment to dream, forgetting about the ugly in the world, even for just a little while."
This has been a dream come true as it has provided us with another avenue for us to expand Rialheim the brand, and the future seems so promising. Our dream is to become South Africa's leading retail designer homeware brand. Moreover, this helps us build the local economy and affords us the opportunity to work with other local businesses. We believe our dreams truly do unite us and anything is possible if you believe.
Photography by Monique Bordalo