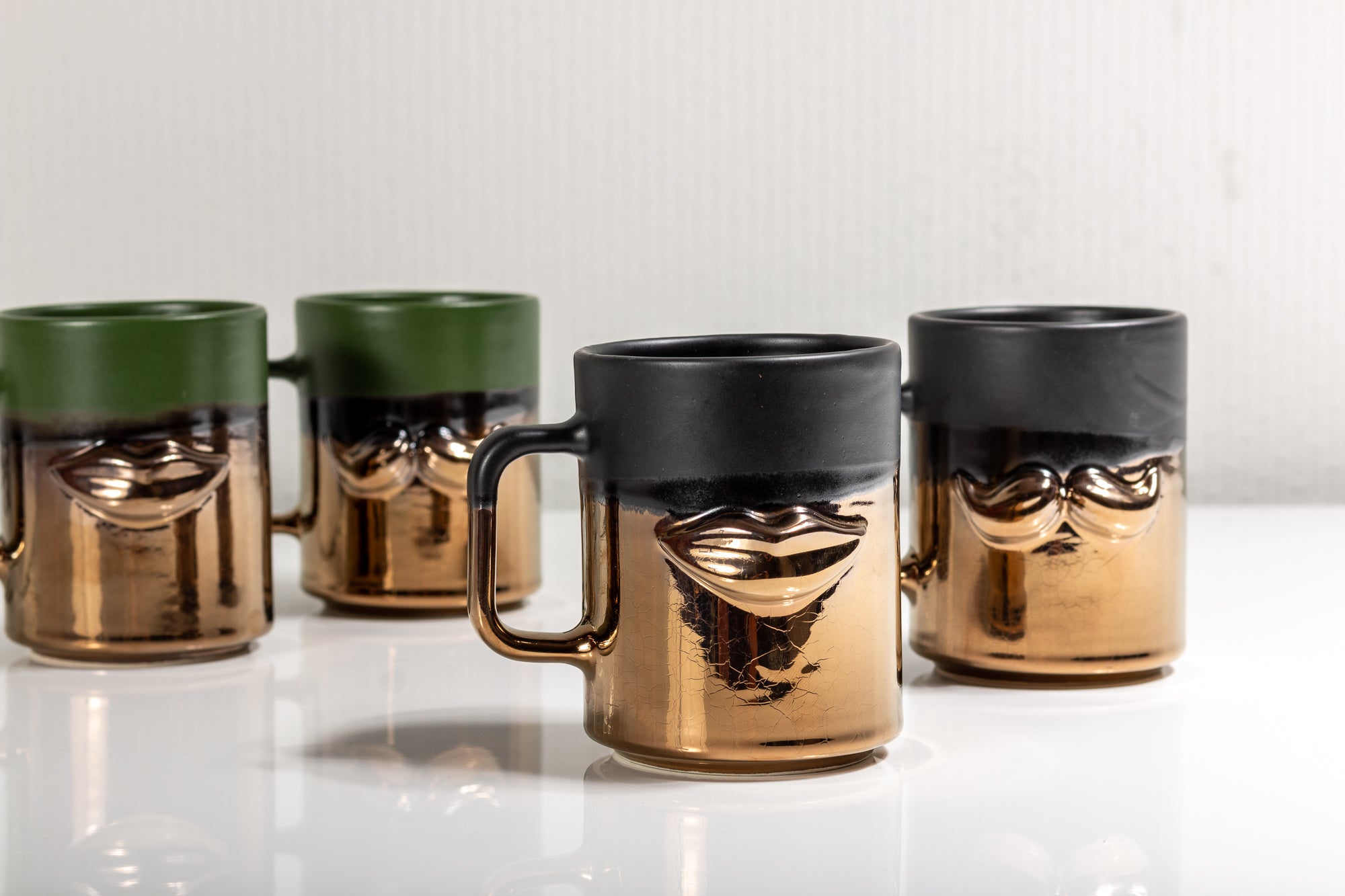 Roses are red and Rialheim is too

 

With gifts of love for her, him and you

Let this love month not be spent asunder

 

But be filled with Rialheim wonder
Oh to be in love is the most glorious feeling, but love appears in so many different forms revealing. This Valentines Day, Rialheim presents gifts for all types of love. We believe in self-love and spoiling yourself as a measure of self-care. We believe in human connectedness, love between him & her, him & him and her & her. We believe the most treasured love of all, is the love we have for our fur babies. So if you're not sure what to give those you love as an ode to affection, below is a selection from various Rialheim collections.
We have created a new set of mugs as a thoughtful gesture for this Valentines occasion. They say that love is shown in the tiniest of ways but mostly not on specific days. So many of us are in love with coffee in all its wondrous forms. There is no better love action than making coffee for your lover in the morning for a love reaction. Spoil yourself or person, with one of our African or love inspired mugs.
Flowers are natures way of spreading love and what better way to show your affection, than gifting yourself or others with a Rialheim vase to put them in. We have selected a few vases that we think would be perfect for gifting. 
There's no love like the love we have for our pets. This is what inspired our Puppy Love Pet Collection. And now, for the first time the collection is available in Matte Black, making it even more appealing for the discerning home. Why not spoil your fur baby with hand crafted ceramic drinking and eating pet bowls. Your doggy deserves to dine on the delicious and nutritious because they are most precious. 
This Valentines Day let us remember that love is the truest human emotion and should be celebrated everyday. Spoil yourself and loved ones not only on one specific day but in every way. Love is the most powerful human connection and we should daily spend some time in reflection of how wonderful it is, to have a love connection. All our pieces have been created with a love for the craft and with you in mind. We hope that whatever it is you choose to be doing, you do it with all your love energy.